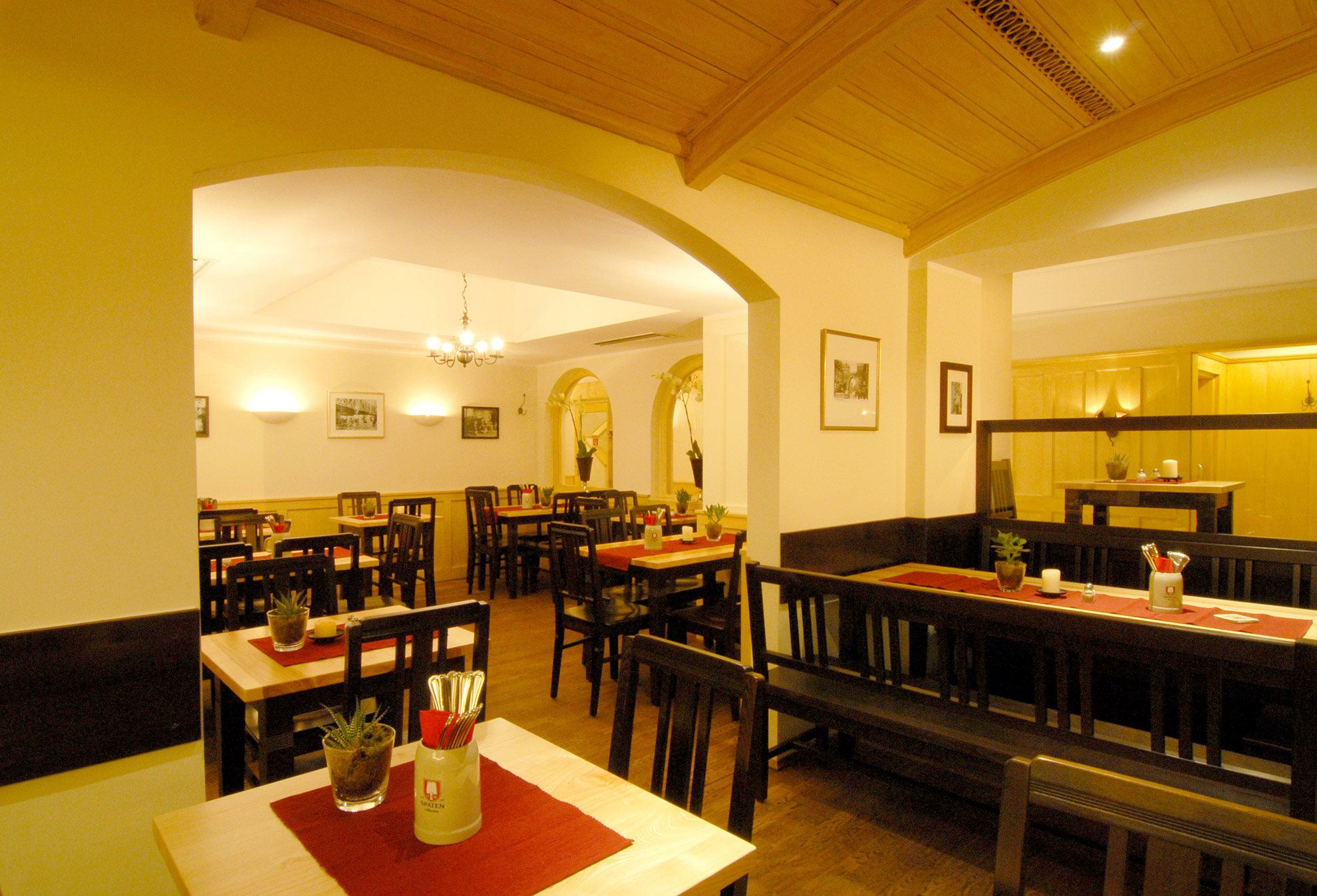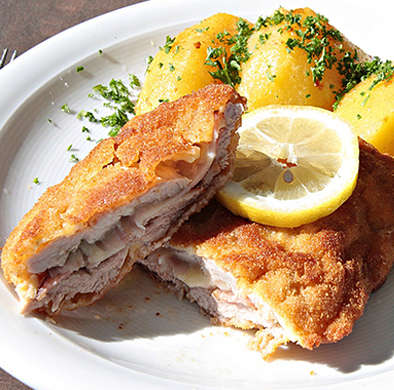 From the old days
In 1782 a small brewery, the " Prügelbräu," was founded in the rear part of the building and opened a pub on the "Neuhauser" Street side. Then in 1845, the
brewery lost its license but the pub remained and was able to significantly expand.
In 1854 the brewery building was razed and in its place the "Bamberger Hof" opened, the largest and most elegant hotel of the Bavarian capital at the time. However,
in the rear part of the property, the original malt house and some stables remained. Towards the end of the 19th century, the hotel's concert hall was transformed into a "palace of beer", which after the turn of the century became known as the Spatenbräu beer halls.
The entire "Bamberger Hof" succumbed to the war in 1944. A few years later the Spaten-Franziskaner brewery began rebuilding and established their business
headquarters, while the beer halls were moved to the smaller Spatenhof.
From 1985 through 2008 the Stadler family owned this well-known establishment in Munich. During the spring of 2009 the Spatenhof was carefully renovated and
restored and the new owner, Christian Winklhofer, opened the Schnitzelwirt with his team.
We are happily indebted to this grand tradition.