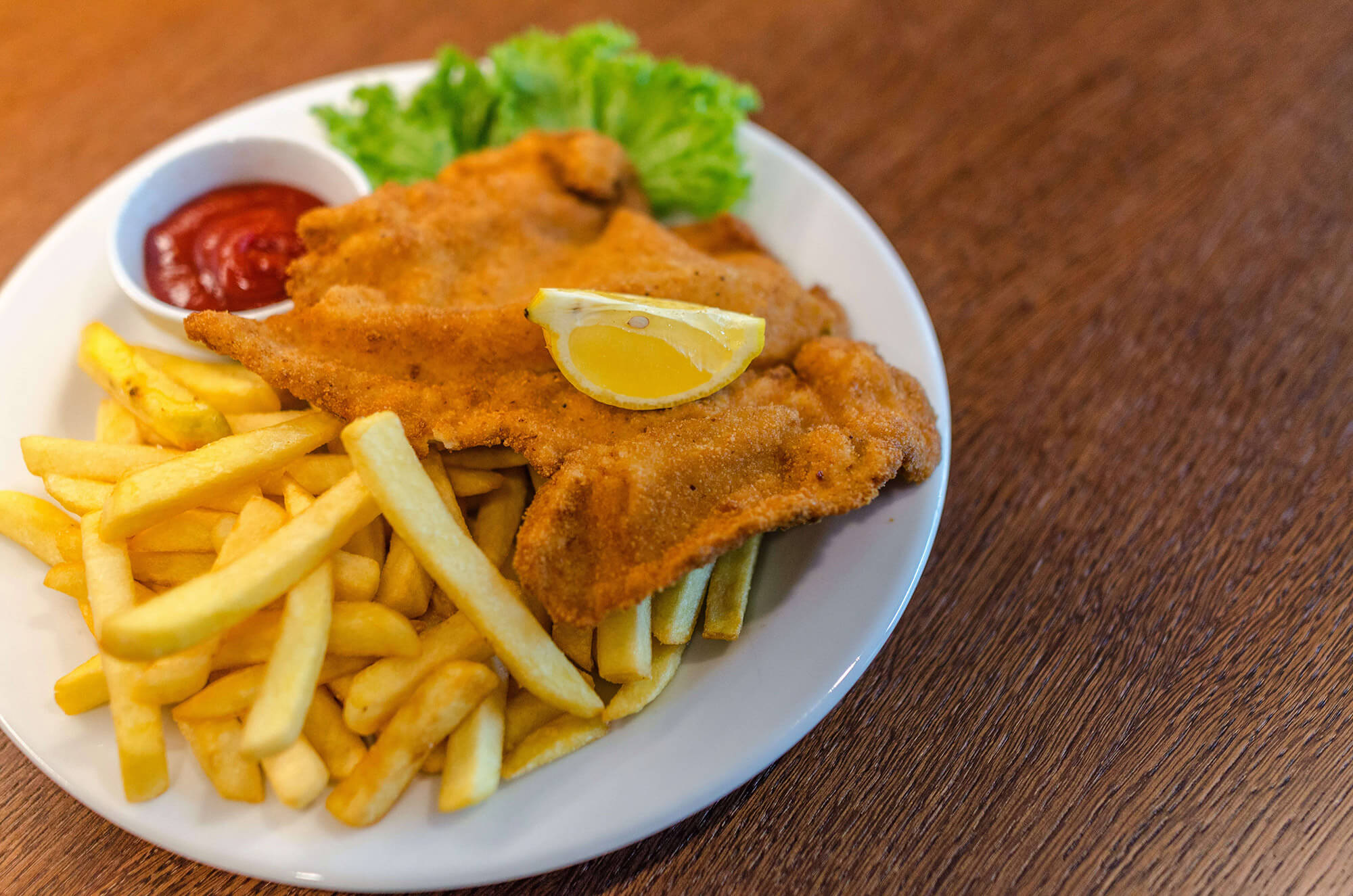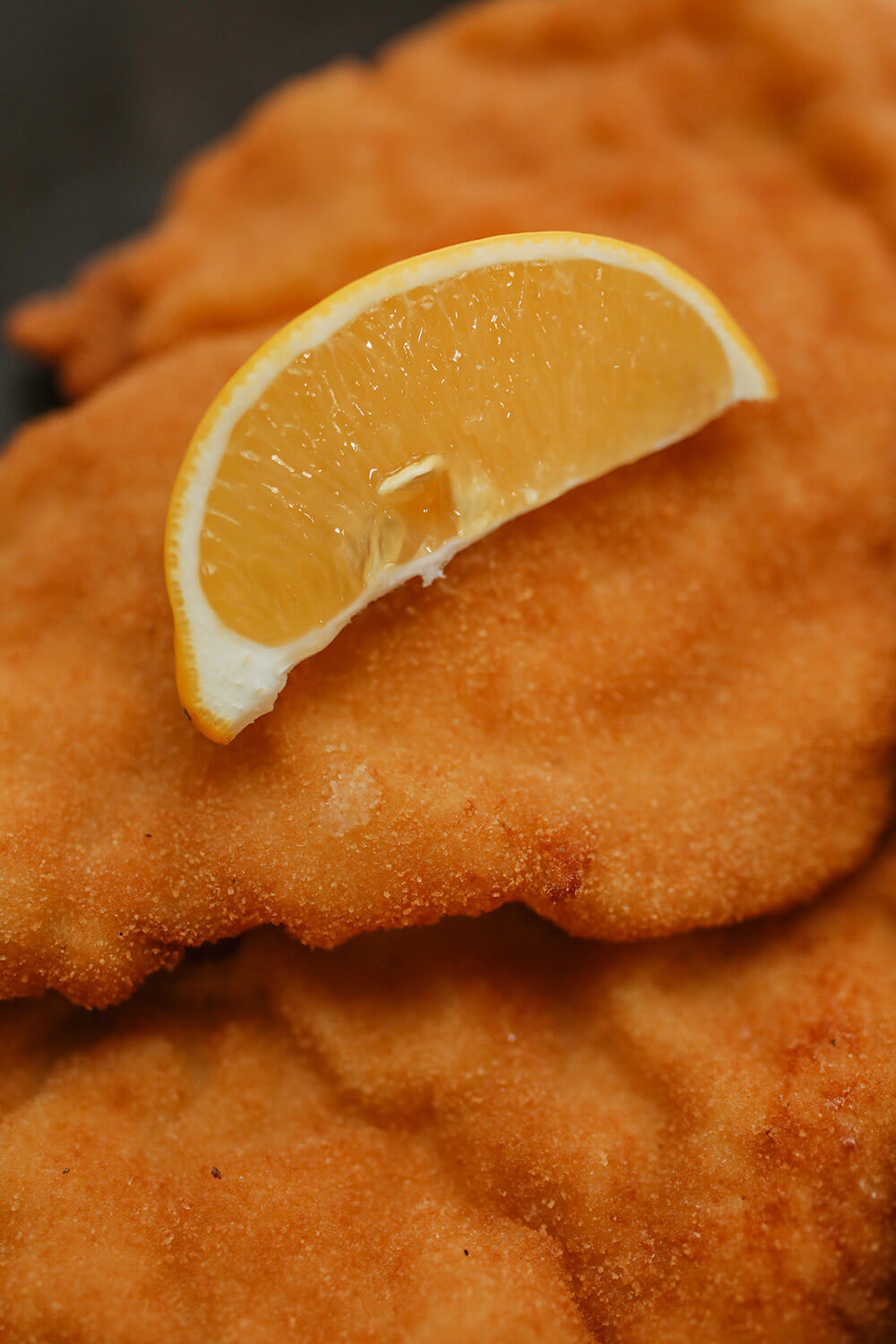 For love of the "Schnitzel"
A bit of history: To begin with, Schnitzel is just the word for the slice of meat cut from the larger piece and then pan-fried. However, since the 19th century, this dish, with its many variations has evolved into the heart of Austrian cuisine. The Wiener Schnitzel has become the embodiment of this culture of fried delicacies.
The Wiener Schnitzel is always veal, carefully breaded and quickly fried. It's a refined recipe, as simple as it is difficult. The breading must be golden brown, crispy and fine and the meat paper thin and juicy. It has become a worldwide favorite with this preparation, and not just for children. Whether Milanese-style Schnitzel, or Parisian, or Bavarian, the key is freshly served, straight from the pan.
We guarantee proper preparation since we are true connoisseurs of the Schnitzel. You can enjoy it tender and mild or peppery hot, classic or creative, mysteriously
complex or simple, but always fresh and crispy. No matter what you choose, you'll enjoy a Schnitzel that deserves its name.
We let the Schnitzel speak for itself.