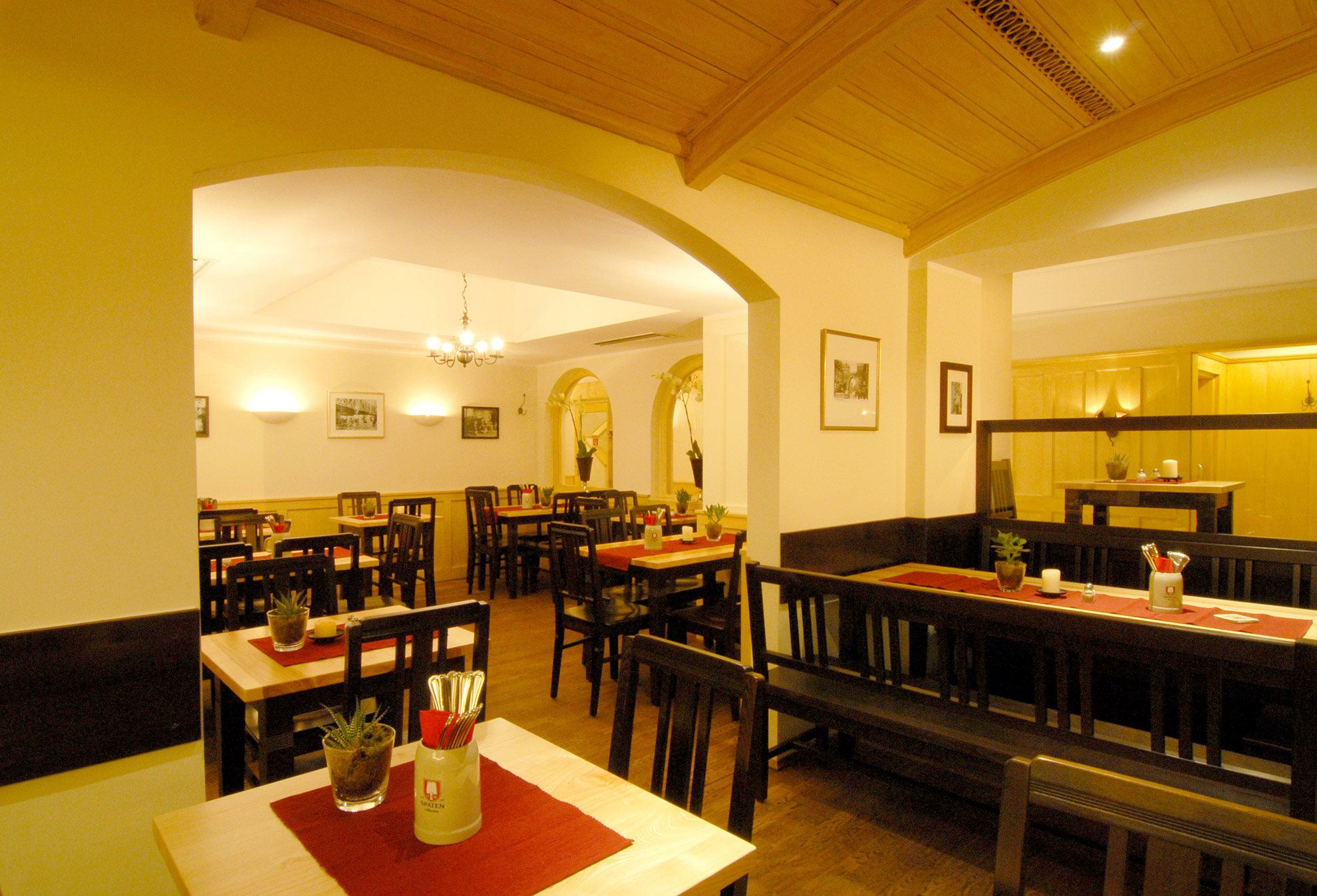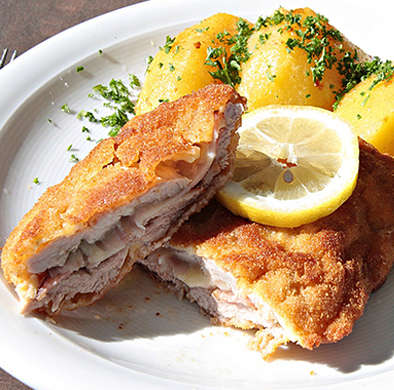 Conviviality
A few steps from the "Stachus", you'll find our beautiful, open air patio/beer garden – an oasis in the bustling pedestrian zone. And through the "Gassenschenke" you
enter the lovingly restored Spatenhof, a place steeped in tradition.
In the Schnitzelwirt you can choose between the "Bräustube" and the "Münchner Stube", or the tranquility of either the "Wiener Eck" or the "Antonius Stube".
You'll be comfortable wherever you choose to settle.
Our service is attentive and prompt so you can enjoy your stay to the fullest.  You can choose from Munich's famous "Spatenbier" on tap, "Franziskaner Weißbier"
and other speciality beers as well as a careful selection of wines. Enjoy these with Bavarian/Austrian culinary specialities with an emphasis on pan-fried dishes.
For the big appetites of the little ones, we have small Schnitzels on the menu.  And for the grown-ups with small appetites, we have traditional snacks and a menu
of daily specials wedded to the seasons and our local cuisine.
We hope you enjoy yourselves.