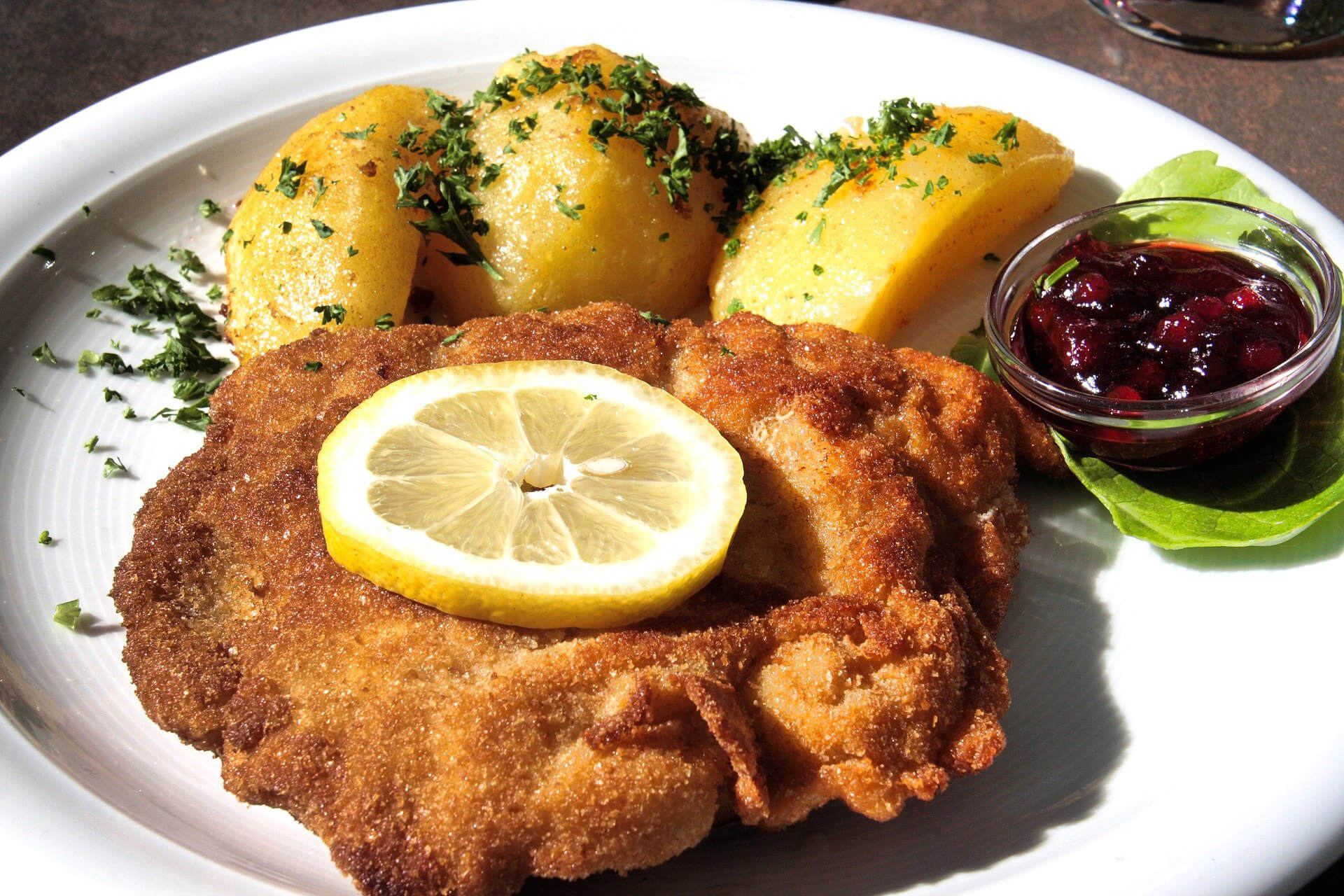 Reservation
For any kind of event – business gathering or a private celebration – you can reserve space in our restaurant during the day or evening. You can choose from the cozy
"Antonius Stube" for up to twenty guests or towards the back of the house you can enjoy the more refined "Wiener Eck" for a small gathering. And if you're in need of
a bit more space, the " Münchner Stube" accomodates up to thirty guests.
And our central "Bräustube" with its vaulted ceiling has plenty of space for larger tour groups. Please email us at mail(at)schnitzelwirt.de for further details and to make a reservation.
Depending on the season, we have various menu themes from which you may choose, and we will assist you in shaping your celebration. Or we can surprise you
with the many incarnations of the Schnitzel. From a classic, crispy Schnitzel to a pangasius Schnitzel, we can offer a tour through the world of the Schnitzel.
If you'd like, we'll even have the Schnitzel dance.